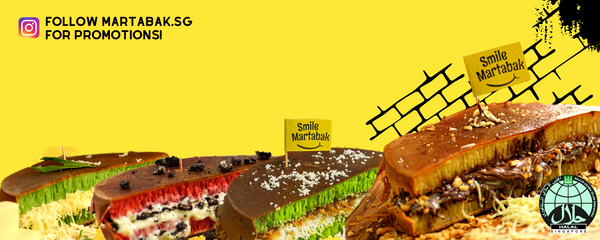 #1 Indonesian Street Food in Singapore
Premium authentic ingredients.
MUIS Halal-Certified.
ORDER NOW
ORDER NOW (ISLANDWIDE DELIVERY & STORE PICKUP)

I was skeptical and thought it's just normal pancakes like Jollibean, but no...the texture was JUST UNBELIEVABLE.
Ms Tan

A friend introduced this and now it's my new favourite food! Incredibly yummy!
YU WEN

My favourite store for authentic martabak. Reminds me of back home.
CLAUDIA GUNAWAN

Best place for martabak in the whole Singapore! Always come back for more.
Yong Han

Simply A-mazing! Recommend the Original and the Ondeh-Ondeh. Definitely worth a try!
Muhammad Haikal

My first time eating Martabak Manis. Ordered the Red Velvet Oreo and it was an absolutely surreal experience. Worth every penny!
Mr Edwin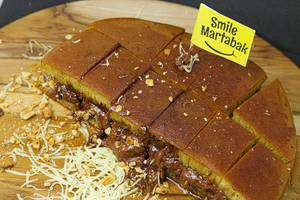 AUTHENTIC INGREDIENTS
We use home-grown ingredients from Indonesia to recreate the most authentic Martabak in Singapore.
FRESHLY PREPARED BY INDONESIAN CHEFS
Every box of Martabak is carefully prepared by our muslim chefs in our private kitchen with the utmost care.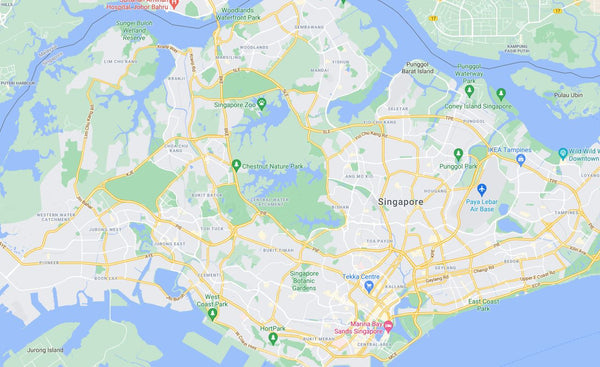 ISLANDWIDE DELIVERY
We deliver to all parts of Singapore so you can enjoy martabak wherever you are.
ORDER NOW
IS MARTABAK HYPE? (WATCH AND FIND OUT!)
Close (esc)
Popup
Use this popup to embed a mailing list sign up form. Alternatively use it as a simple call to action with a link to a product or a page.
Age verification
By clicking enter you are verifying that you are old enough to consume alcohol.