Red Velvet Oreo (Cream Cheese)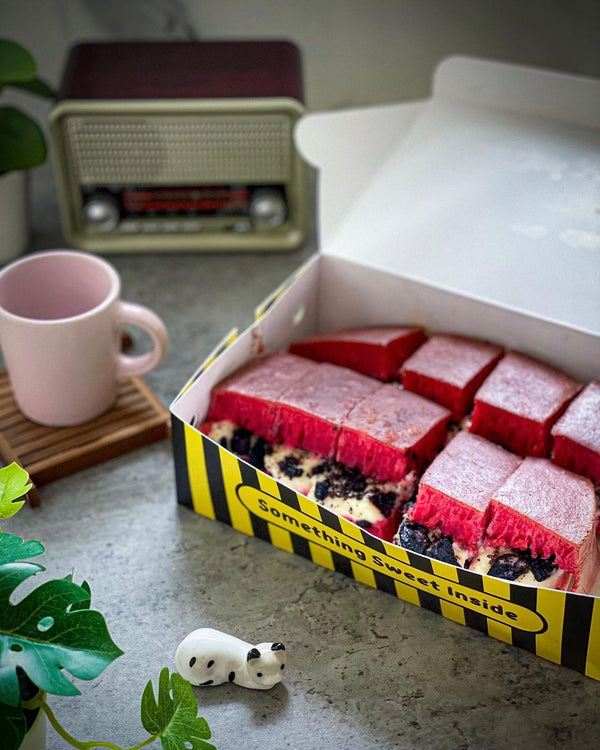 #1 Indonesian Street Food in Singapore
Indulge in the combination of cream cheese, generous chunks of Oreo bits, and our buttery red velvet pancake for an utmost gratifying experience.
Soft and creamy, yet sweet and tangy with a hint of chocolate taste, our Red Velvet Martabak hits that magic "sweet" spot that will leave you wanting more.

Perfect for deserts lovers.
Freshly baked and delivered warm on the same day. If needed, reheating is simple via the instructions on the box.
Serving size: 24cm / Approx. 500g