Traditional Choco Sprinkles Cheese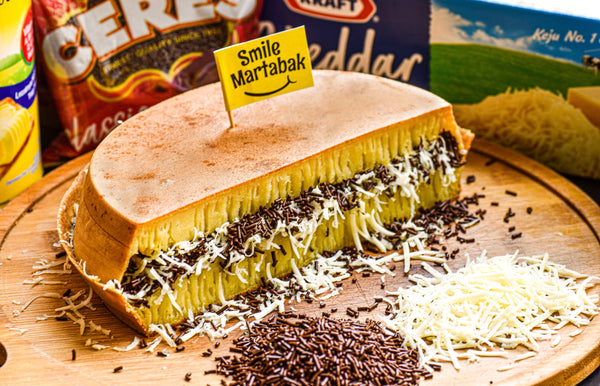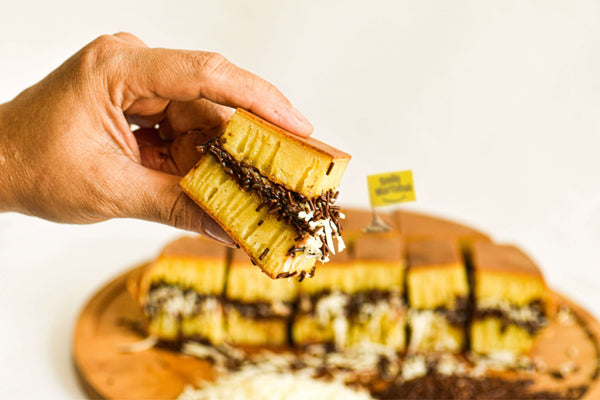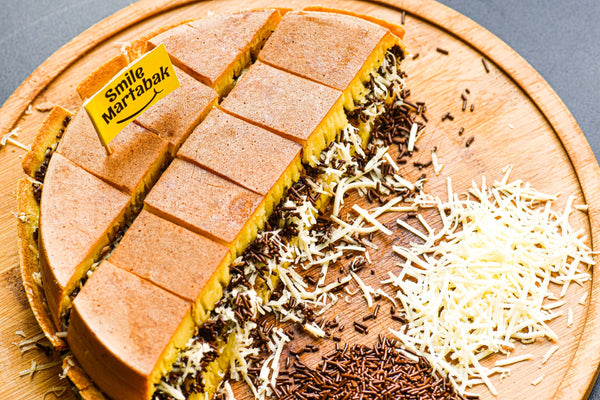 #1 Indonesian Street Food in Singapore
The full traditional experience - authentic chocolate sprinkles and martabak cheese, exactly how Martabak is made in the streets of Indonesia!
These are not your typical chocolate sprinkles - our traditional chocolate grains are delicious, crunchy and has a rich flavor and aroma of delectable chocolate.
Generous loads of chocolate & cheese is stuffed in our thick pancakes, slathered with fragrant Wijsman butter to complete the ultimate, traditional Martabak experience.

Freshly baked and delivered on the same day. If needed, reheating is simple via the instructions on the box.
Serving size: 24cm / Approx. 500g