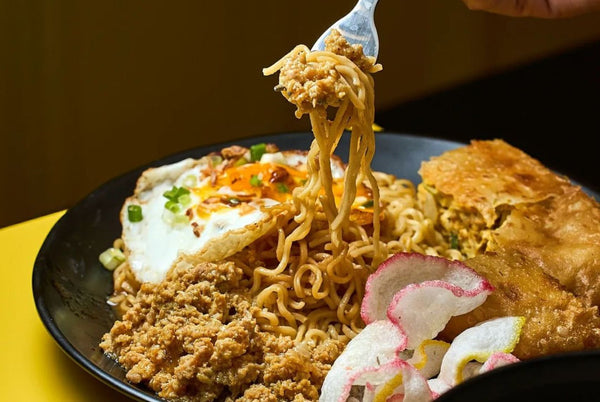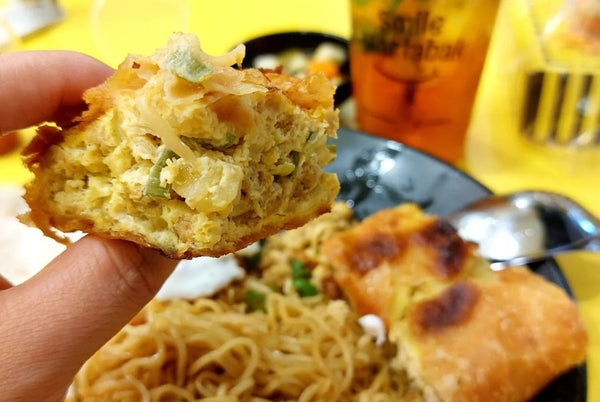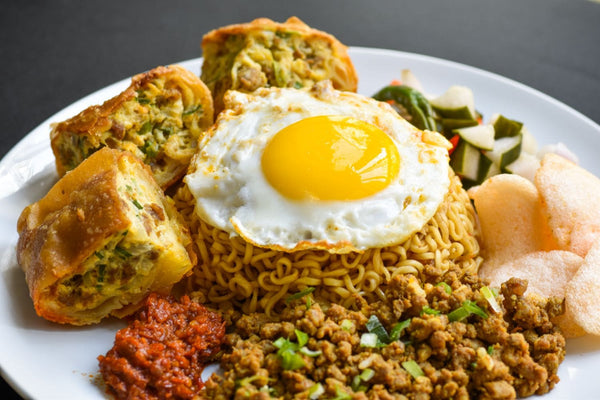 #1 Indonesian Street Food in Singapore
Indomie fans around the world, rejoice! Spiced for the Indonesian palate, our Indomie Jumbo is served with three oversized martabak telur pieces, seasoned minced meat, sunny side-up egg, garlic crackers, fresh acar, and sambal chilli!
What else can we say? All of Indonesia's favourite foods packed into one meal, sold in one box just for you!
A perfect meal for lovers of Indonesian food. Enjoy the good life!