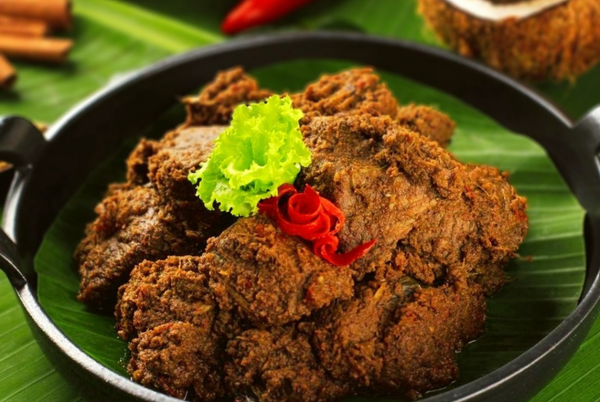 Beef Rendang - A Flavorful Taste of Indonesia
Savor the rich and aromatic flavors of Indonesia with our Beef Rendang, a beloved traditional dish that's sure to please any food lover. Our rendition of this classic recipe is made with tender chunks of beef that have been slow-cooked for hours with coconut milk and a blend of fragrant herbs and spices.
The result is a succulent and savory dish that's perfect for pairing with rice or noodles. With each bite, you'll experience a delightful explosion of flavor, as the sweetness of the coconut milk and the spiciness of the spices meld together to create a taste sensation.
Our Beef Rendang is a must-try for anyone who appreciates authentic Indonesian cuisine. Order now and let the delicious aroma and taste transport you straight to the streets of Indonesia!