Skippy® Peanut Butter (10pcs)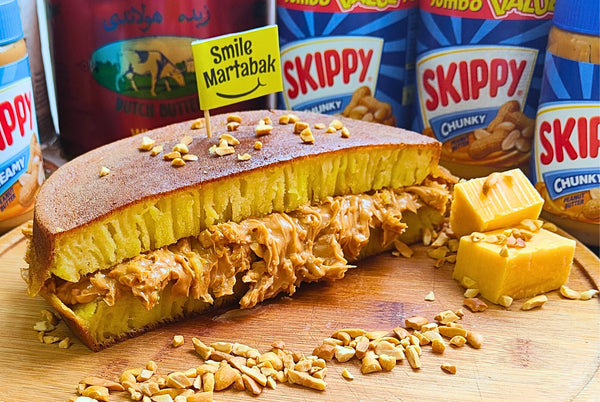 #1 Authentic Indonesian Street Food in Singapore

Introducing our latest flavor - Skippy® Peanut Butter Martabak – a delicious fusion of peanut butter and our warm buttery pancakes.
Indulge in the creamy goodness of peanut butter folded into layers of soft Martabak, creating a delightful sweet-savoury sensation.

Must-try for peanut butter lovers!
Freshly baked and delivered on the same day. If needed, reheating is simple via the instructions on the box.
Serving size: 22cm / Approx. 400g