Indomie Bebek Goreng (Crispy Fried Duck)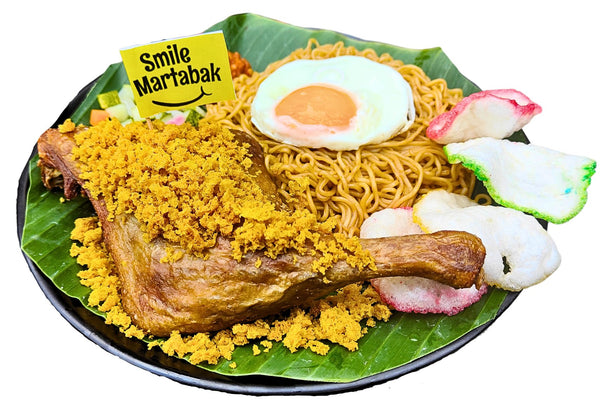 #1 Indonesian Street Food in Singapore
A popular dish in Indonesia, our Bebek Goreng is made the traditional way - marinating for over 24 hours using a long list of spices, before boiling and deep-frying for a crispy finish.
Be sure to try out the wonderful taste of duck meat like you've never before. Now even better than before when combined with Indomie!
Our Smashed Crispy Fried Duck is served with kremes - a finely crumbled deep-fried batter, fresh acar, and an assortment of herbs & seasonings.