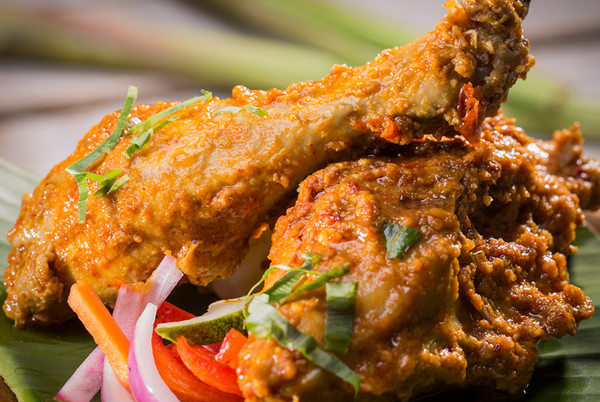 Chicken Rendang - A Tender and Fragrant Indonesian Delight
Chicken Rendang, a beloved classic dish that's sure to satisfy your cravings for authentic Indonesian cuisine.
Our Chicken Rendang features succulent pieces of chicken that have been simmered in a rich and flavorful blend of coconut milk, lemongrass, galangal, and other aromatic spices.
Each bite is an explosion of taste and texture, as the tender chicken is infused with the fragrant and spicy flavors of the traditional Indonesian recipe.